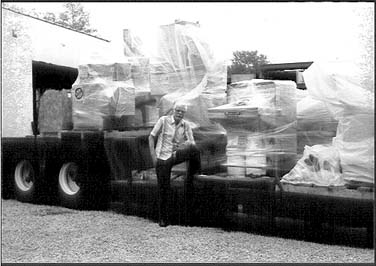 Established in May of 1989
This page is dedicated to my father Paul E. Gains 1920-1995
My Father, Paul E. Gains had Retired after 40 years in the Machine shop business. He recalled that he had always wanted to open a Machine shop with brand new equipment. In May of 1989, through his two sons, Randy and Paul J, his dream came true.
Engine Machine Service, Inc was established in May of 1989. Every piece of equipment From micrometers to the boring mill was new. We had something to offer our customers that no other company in the Mahoning Valley could match. Our years of experience in the machine shop service and the proper equipment to maintain the strict tolerances that todays engines require made us the prefered shop.
My Father was a part time advisor and sales representative for Engine Machine and assisted us in our growth. Sadly, Paul passed away in 1995, but he did see his dream come true.
Since our opening in 1989, we have added a completely self contained cleaning system, a connecting rod boring machine, and recently added a new valve grinder. In 2003 We purchased the equipment from Harry Smyers (Valley Excelsweld) to repair cracked heads and blocks. We are members of the Automotive Engine Rebuilders association and the Ohio Automotive Aftermarket association. We employ ASE certified machinists.
We outgrew our location in Canfield Ohio, and in January of 2003 we relocated to a larger facility in Niles Ohio. I invite you to stop and see us at 865 Summit Ave. / Unit 2 in Niles, Ohio.